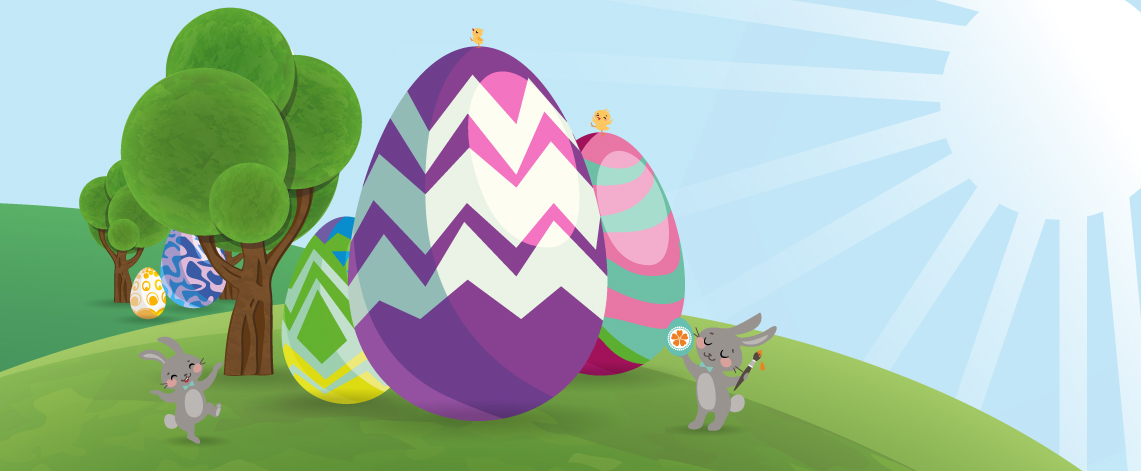 The Octagon Shopping Centre is gearing up to celebrate Easter with a giant Easter Egg display on the lower mall, starting from the 31st of March.
CLICK HERE TO VOTE FOR YOUR FAVOURITE EGG HERE!
The centre has teamed up with 4 local nurseries including, The Firs Day Nursery, Tiny Toez Nursery, Little Monsters Day Nursery and Kiddie Wink Nursery to each decorate a giant Easter Egg. The centre will then display these incredibly colourful and artistic eggs on the mall throughout the Easter holidays.
Shoppers, parents & families will be able to vote for their favourite egg at www.theoctagoncentre.co.uk . There are prizes for every participating school, however the organization with the most votes will be rewarded with a trip to The National Forest Adventure Farm, who kindly offered to sponsor the display by donating the main prize. Voting for the eggs will open on the 31st March and close on the 11th April at midnight.
Cushman & Wakefield General Manager, Peter Hardingham commented, "We are delighted to be working with so many fantastic local schools & nurseries. The giant egg display will certainly add a real injection of colour and vibrancy to the mall, while showcasing and promoting the creativity of our local children."
Families visiting the centre on Saturday the 31st March, between 11am & 4pm will also be able to take advantage of free face-painting, as well as redeem a free Easter egg when shoppers spend £5 or more in any of the stores -hurry though, it's whilst stocks last!